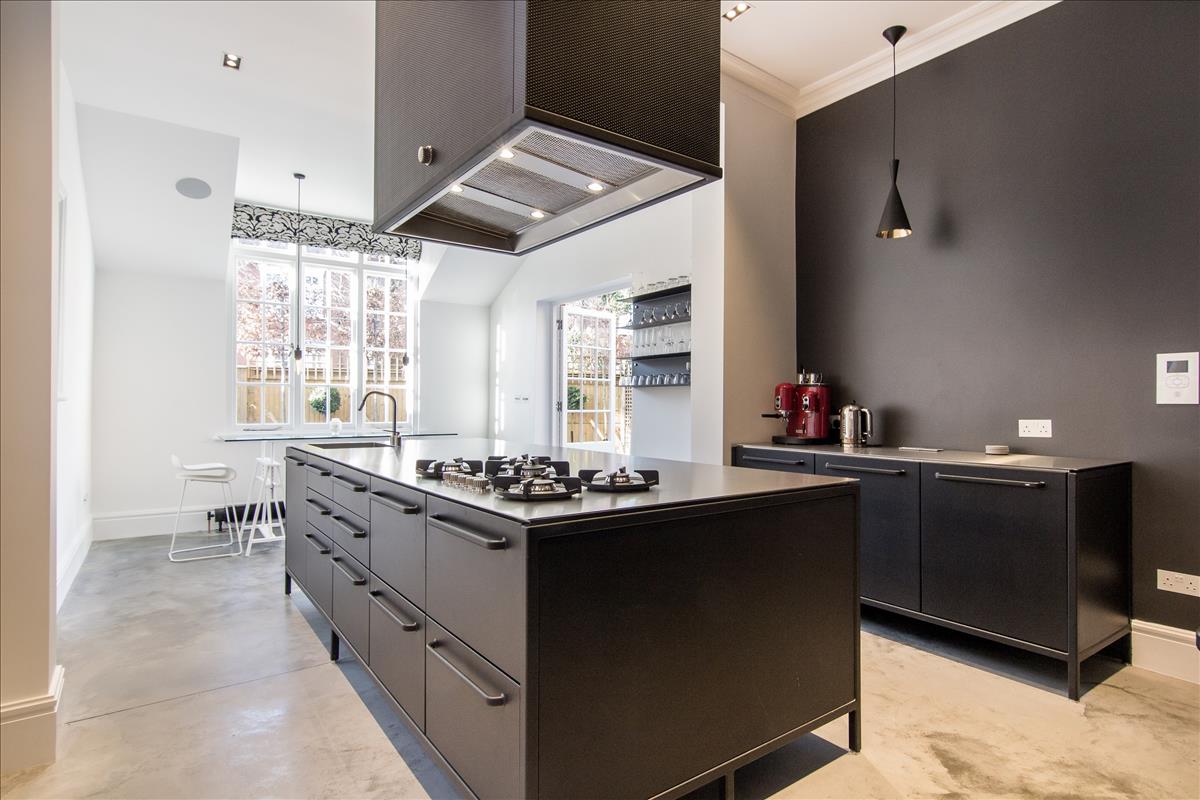 Vendors FAQs
Vendors Question's Answered
Are you thinking about selling your property? We've put our heads together and answered the questions most frequently asked by our vendors.

I want to sell my property what should I do first?
You've made the big decision to sell, your next step is to choose an estate agent. When choosing an agent Whitman and Co's James Matthews stresses the importance of checking stock levels. 'I would always advise looking at the company website,' he says. 'As a rule, the more properties listed, the larger the database of potential buyers; also, make sure the company is registered with Zoopla and Rightmove. It's a snowball effect: if you have plenty of stock – which we do – then you attract more buyers, and if your team is open and knowledgeable, then you achieve excellent results.'

What is the minimum term of instruction and is there a notice period?
At Whitman and Co we pride ourselves on possibly being the only local Chiswick estate agent who does not have a notice period or minimum term of instruction. We are extremely confident that our talented and exceptionally experienced team will be giving our vendors the best possible service, therefore we allow the vendor to terminate our instruction at any time. We hear horror stories of people being tied into 20 week contracts with 4 week notice periods – bonkers! We seriously recommend you consider this when choosing an estate agent.

When is the best time to sell my property?
Historically Spring is a busy time of the year for houses to be marketed, this tends to happen because families want the move to have happened before the new school year begins. Flats tend to be less seasonal. The general rule of thumb is that you should be marketing to a 'listening audience', so make sure when you market your property people are around and listening! Perhaps the middle of the summer holidays and Christmas would be best avoided.

How much will it cost to sell my property?
• Estate agent fee: This varies from agent to agent and also depends upon whether you are using a sole agent or whether you have multiple agencies marketing your property.
• Solicitors fee: It is always worth choosing a solicitor with plenty of experience in conveyancing transactions, often your estate agent can point you in the direction of trusted firms.
• Removal costs: These will vary depending on the quantity of goods, distance you are moving and the service you require – whether you want them to pack and unpack for you for example.
• Potential capital gains

Do I have to pay stamp duty?
No, only the buyers pay stamp duty.

How long will it take to complete the sale?
One crucial factor which will determine the length of the sales process is whether or not you are in a chain, and the complexities of that chain. Don't be put off though as often the demands of the chain can in fact make the process move quickly. If the sale is chain free with a cash buyer the process should be swift, we've seen an attended exchange and completion in 5 days - Although this is very unusual!

What are searches?
When you are buying a home your solicitor will carry out 'searches' on your behalf which will discover additional information about the property you plan to purchase. There are 3 searches normally undertaken:
Local Authority Search: Looks at the local land charges register and will let you know if the property is listed, or in a conservation area it will also tell you if you have any trees protected by the tree preservation orders. The search will also detail any planning or building regulation history for the house (or lack of!). Other considerations are new developments or planned extensions which may effect the property.
Water Drainage Search: This search confirms whether the property is connected to a public sewer, septic tank or other private disposal facilities. It will also confirm if the property is connected to a private or public water supply and provide details of how this is billed. Finally the report will confirm if the public sewers or water mains affect the property
Environmental Search: This isn't a physical search, rather it is a desktop search which will involve looking through past land use records relating to the area and checking whether the land is likely to be contaminated land based on the Environment Protection Act 1990.

Where are my title deeds?
Title deeds are paper documents showing the chain of ownership for land and property. If they are not in your possession they could be with the solicitor who acted for you when you bought the property, or possibly with the mortgage company. If a property has been bought and sold many times finding the original deeds can be a challenge! Panic not, if your property is registered with the HM Land Registry you won't need the deeds to confirm ownership as all deeds are now held electronically. However the Land Registry won't hold the original paper copy – if you do have the original keep it safe as it can hold useful information about legal boundaries of the land.

How do I choose a completion date?
This date is hard to pin down until you exchange contracts. At the point of exchanging contracts you would set a mutually agreeable date to complete. If you want to simultaneously exchange and complete bear in mind mortgage funds can take 5 days to draw down.

Do I have to pay capital gains tax?
If you've owned the house for a number of years without renting it out and is your main residence you won't have to pay any capital gains tax. If it's a second home, investment property or rented out for a period of time you are likely to be accountable. We advise you check with an accountant.

What do I need to do get house ready
Good question! We have a blog answering just this!

Do I need to provide you with proof of ownership?
Yes, we would require photo ID and a recent utility bill. We would also run an anti-money laundering check.

Do I need an EPC?
In 2007 the Government introduced a scheme to record how energy efficient and environmentally competent your property is, it is now a legal requirement to have an up to date energy performance certificate before you sell or rent your property. At Whitman and Co we provide it as part of our fee.

Do I need to be present for viewings?
No, we can hold a spare set of keys and we are pretty au fait with most alarms, locks and pets! Of course if you would like to be there that would be fine too.

Any other questions? Please call 020 8747 8800 and we will be very happy to help.