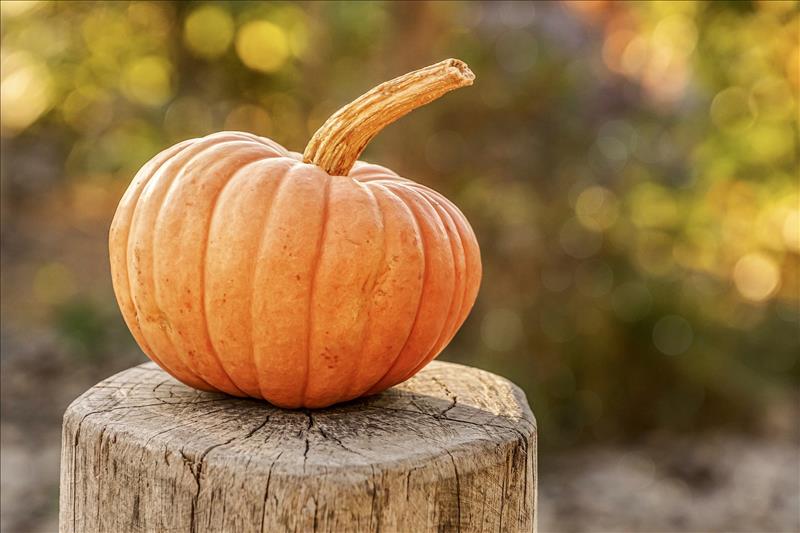 Published: 21/10/2019   Last Updated: 21/10/2019 14:55:39   Tags: Half Term, Chiswick, Kew Gardens, Lyric Hammersmith, Estate Agent, Childrens Activities
Wow we're here already! It only feels like yesterday I was sticking name tags in new uniform! Here are a few local ideas to keep the sprogs occupied this half term:
Kew Gardens - Autumn Antics: 19th October – 3rd November
Good old Kew Gardens is offering some brilliant activities for children this half term in its usual creative and educational way. Alongside the Hive, the new spangly playground, the Tree Top Walk and the Badger Set they are also putting on some fab 'Autumn Antics': Rachel Rose Reid will be enthralling the children in her wonderful 25 minute story telling sessions, the absolutely cracking team from the School of Comedy will be getting the children on stage and teaching them how to entertain and write some rip roaring jokes, this 45 minute session is NOT to be missed!! And if that wasn't enough there is also a fun-ghi trail. All sessions are included in the entry price and are based on a first come first served basis.
Autumn Antics
Lyric Theatre – You've Got Dragons
This 55 minute show sensitively explores the challenges a little girl faces who has 'dragons', we've all been there; 'bad dreams, swirly tummy, feeling prickly'. With live music and the right amount of humour everyone, big and small will come away feeling soothed.
You've Got Dragons
Gails –Spooky Halloween Biscuit Decorating
Get your spook on this half term and head to a Gails for some fab biscuit decorating workshops. Unfortunately, our Chiswick store isn't participating but Barnes Gails (23rd Oct) and Richmond Gails (24th Oct) are so a quick hop, skip and you're there. All work shops begin at 4pm but call ahead and register your little ones first.
Halloween Biscuit Decorating
Crockbridge Farm – Pumpkin Patch
No October half term is complete without a visit to Crockbridge Farm. Their half term activities include old fashioned favourites like apple bobbing and pumpkin carving not forgetting their famous ice cream parlour. On Friday 25th the Pumpkin Festival begins which has all the activities above plus a giant hay maze, face and body painting and street food. If this wasn't stimulating enough for little Jonny there is also an outdoors production of 'James and the Giant Pumpkin'. However, tickets for this MUST be bought in advance.
http://www.crockfordbridgefarm.co.uk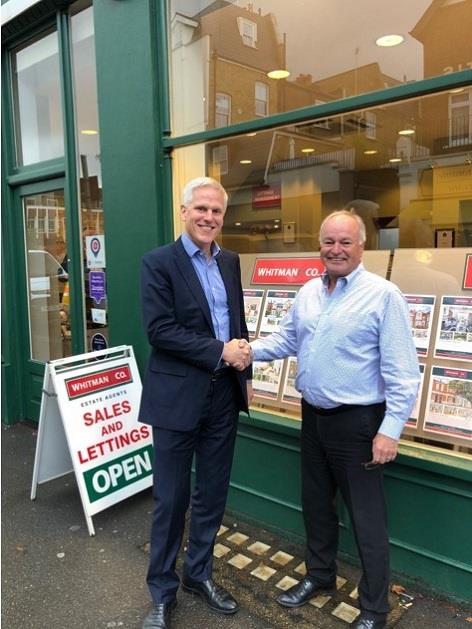 Published: 15/10/2019   Last Updated: 15/10/2019 13:50:56   Author: Jessica Chalmers    Tags: Chiswick, Estate Agent, W4, Commercial Property,
We have bid farewell to our wonderful Andrew Clark after 18 years at Whitman & Co working in our Commercial Department. Andy is taking his well-earned retirement with his beautiful wife Larry. We expect tales of his travels and fun will make us all jealous! We value all that Andy did during his time at Whitman & Co and warmly welcome Jeremy Day who has swiftly moved into the role of Commercial Director.

In true Whitman fashion Jeremy is a Chiswick local, residing in Grove Park for the last 29 years. As a Chartered Surveyor Jeremy has spent his career so far working with major firms. He is relishing the opportunity to work more closely with local commercial property owners and occupiers, landlords and tenants, offering a straightforward market-aware service. Jeremy confirms his standpoint reflecting Whitman's values perfectly: 'As a Commercial department we follow the approach that has made Whitman & Co Chiswick's leading sales and lettings agent. We're transparent, we don't put clients under pressure, and we try to solve our clients' problems. We like to build relationships – longevity is at the core of what we do.'

We're confident Jeremy is going to be a fabulous asset to the team. If you would like to speak to Jeremy about commercial property please call 020 8747 8800 or email jd@whitmanandco.com.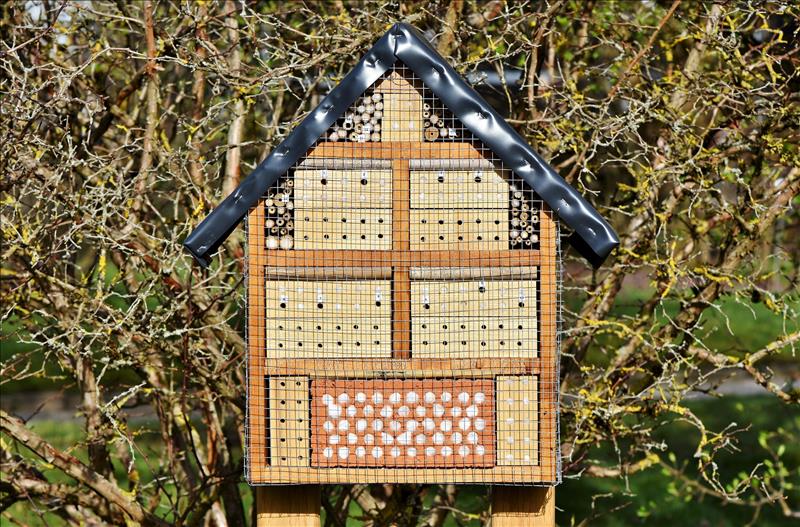 Published: 29/05/2019   Last Updated: 11/06/2019 11:47:34   Author: Jessica Chalmers    Tags: Letting Property, Estate Agent, Chiswick, Letting Agent
Letting a Property
We often get asked by people considering letting their property what's involved, as they mull over whether it could be a lucrative revenue stream and wondering how much work is involved. So we thought we'd give you all the information and considerations you will need and whose advice is better to follow than our award winning lettings team?!
Before letting your property, take a look at our pre tenancy check list:
If you have a mortgage, speak to your lender as you may need to switch your mortgage.
Let the insurance company know that the property is going to be let, at this stage it might also be worth recommending landlord insurance.
Ensure your gas, electrics and fire regulations are met.
Inform free holder of your intent to let the property and check any regulations they may ask you to comply with.
Once these regulatory points have been ticked off and the property is ready to expected standards, both physically and as before mentioned in terms of safety and regulations there are a few other costs to consider: letting agent fees, income tax/capital gains tax, void rental periods.
Focusing on the first point, you will need to find a letting agent – we know a great team we can recommend!.. At Whitman & Co we offer two services: 'Let only', which does exactly what it says on the tin; we will find you a tenant. However we will also carry out references and offer our services up until the point of the tenant moving in when we hand over to you. You can choose to use our rent collection service which would see you receiving a monthly statement from us. We also offer 'full property management' in this case we would do all of the above plus ensure the gas safety checks are achieved annually, inspections are carried out when required and also manage the property day to day. So if a washing machine breaks/ the heating is faulty you won't get a call from your tenant whilst lying on a beach on holiday- we will! Whilst sitting at our desk with trusted plumber's and electrician's numbers at our finger tips!
If this has tempted you to become a landlord, please give us a call on 02087478800 and a member of our lettings team would love to chat to you about this further
.