View articles published in:
Published: 18/10/2018   Last Updated: 18/10/2018 16:05:02   Author: Jessica Chalmers    Tags:
"How is the Market?"
'How is the market?', is a question we get asked by customers in the office daily, on the high road by previous vendors and buyers we bump into and by friends and family at
every
party and social event.
Well the honest answer is it's pretty tough. The market is unstable with property prices falling and the uncertainty of Brexit isn't helping the situation. However in light of the tricky market we are lucky to have an abundance of registered buyers across all price brackets from £300k to in excess of £3 million. We have a number of chain free buyers and are also able to spend time building chains with great success: As buyers find a house we are working up and down the chain securing people to properties.
Our success during this time has meant that we are on course for a record year. Outlined below are a few examples of how Whitman & Co have shone in this unsteady market and highlight why we continue to hold our position as Chiswick's leading estate agent: (Latest Rightmove report prove that Whitman & Co agreed 93 sales this year v's the next closest competitor who has agreed 26 sales.)
A Chiswick property had been on the market with an agent for 7 months without success so Whitman & Co were instructed and marketed it for the same price and within 2 weeks we had 4 offers and a subsequent sealed bid.
Another Chiswick estate agent was struggling to sell a property so Whitman & Co were instructed and sold the property after 1 viewing for the full asking price.
"James Matthews was so good when we sold my mother's flat that we went back to him and Whitman and Co when we had another difficult property to sell. Exceptionally good and knowledgeable, they deserve their reputation as the best Estate Agent in Chiswick." Google reviews
"I would highly recommend Whitman & Co to anyone looking to buy or sell a property in Chiswick. The professionalism, knowledge and expertise demonstrated by James Matthews and his team was exceptional. Thank you." Google reviews
"Best agent in Chiswick." Google reviews
Not forgetting our recent GOLD award for being the best single estate agent in West London, proving we are in the top 0.5% of the country offering an exceptional level of service! (A blog on that coming soon..)
If this has got you thinking that now might be a great time to take advantage of the market whilst being in very safe hands. Give us a call, we would love to meet you and have a chat: 020 87478800.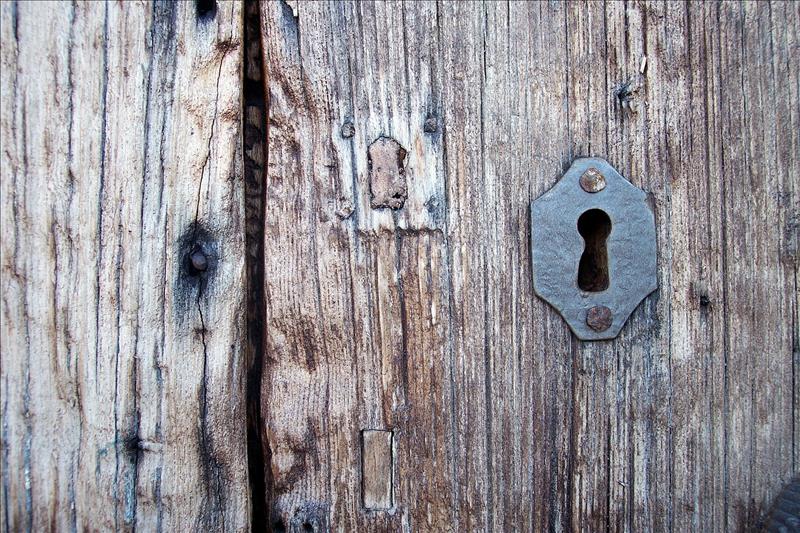 Published: 01/05/2018   Last Updated: 01/05/2018 10:13:35   Author: Jessica Chalmers    Tags:
Property Vendors Question's Answered
Are you thinking about selling your property? We've put our heads together and answered the questions most frequently asked by our vendors.

I want to sell my property what should I do first?
You've made the big decision to sell, your next step is to choose an estate agent. When choosing an agent Whitman and Co's James Matthews stresses the importance of checking stock levels. 'I would always advise looking at the company website,' he says. 'As a rule, the more properties listed, the larger the database of potential buyers; also, make sure the company is registered with Zoopla and Rightmove. It's a snowball effect: if you have plenty of stock – which we do – then you attract more buyers, and if your team is open and knowledgeable, then you achieve excellent results.'

What is the minimum term of instruction and is there a notice period?
At Whitman and Co we pride ourselves on possibly being the only local Chiswick estate agent who does not have a notice period or minimum term of instruction. We are extremely confident that our talented and exceptionally experienced team will be giving our vendors the best possible service, therefore we allow the vendor to terminate our instruction at any time. We hear horror stories of people being tied into 20 week contracts with 4 week notice periods – bonkers! We seriously recommend you consider this when choosing an estate agent.

When is the best time to sell my property?
Historically Spring is a busy time of the year for houses to be marketed, this tends to happen because families want the move to have happened before the new school year begins. Flats tend to be less seasonal. The general rule of thumb is that you should be marketing to a 'listening audience', so make sure when you market your property people are around and listening! Perhaps the middle of the summer holidays and Christmas would be best avoided.

How much will it cost to sell my property?
• Estate agent fee: This varies from agent to agent and also depends upon whether you are using a sole agent or whether you have multiple agencies marketing your property.
• Solicitors fee: It is always worth choosing a solicitor with plenty of experience in conveyancing transactions, often your estate agent can point you in the direction of trusted firms.
• Removal costs: These will vary depending on the quantity of goods, distance you are moving and the service you require – whether you want them to pack and unpack for you for example.
• Potential capital gains

Do I have to pay stamp duty?
No, only the buyers pay stamp duty.

How long will it take to complete the sale?
One crucial factor which will determine the length of the sales process is whether or not you are in a chain, and the complexities of that chain. Don't be put off though as often the demands of the chain can in fact make the process move quickly. If the sale is chain free with a cash buyer the process should be swift, we've seen an attended exchange and completion in 5 days - Although this is very unusual!

What are searches?
When you are buying a home your solicitor will carry out 'searches' on your behalf which will discover additional information about the property you plan to purchase. There are 3 searches normally undertaken:
Local Authority Search: Looks at the local land charges register and will let you know if the property is listed, or in a conservation area it will also tell you if you have any trees protected by the tree preservation orders. The search will also detail any planning or building regulation history for the house (or lack of!). Other considerations are new developments or planned extensions which may effect the property.
Water Drainage Search: This search confirms whether the property is connected to a public sewer, septic tank or other private disposal facilities. It will also confirm if the property is connected to a private or public water supply and provide details of how this is billed. Finally the report will confirm if the public sewers or water mains affect the property
Environmental Search: This isn't a physical search, rather it is a desktop search which will involve looking through past land use records relating to the area and checking whether the land is likely to be contaminated land based on the Environment Protection Act 1990.

Where are my title deeds?
Title deeds are paper documents showing the chain of ownership for land and property. If they are not in your possession they could be with the solicitor who acted for you when you bought the property, or possibly with the mortgage company. If a property has been bought and sold many times finding the original deeds can be a challenge! Panic not, if your property is registered with the HM Land Registry you won't need the deeds to confirm ownership as all deeds are now held electronically. However the Land Registry won't hold the original paper copy – if you do have the original keep it safe as it can hold useful information about legal boundaries of the land.

How do I choose a completion date?
This date is hard to pin down until you exchange contracts. At the point of exchanging contracts you would set a mutually agreeable date to complete. If you want to simultaneously exchange and complete bear in mind mortgage funds can take 5 days to draw down.

Do I have to pay capital gains tax?
If you've owned the house for a number of years without renting it out and is your main residence you won't have to pay any capital gains tax. If it's a second home, investment property or rented out for a period of time you are likely to be accountable. We advise you check with an accountant.

What do I need to do get house ready
Good question! We have a blog answering just this!

Do I need to provide you with proof of ownership?
Yes, we would require photo ID and a recent utility bill. We would also run an anti-money laundering check.

Do I need an EPC?
In 2007 the Government introduced a scheme to record how energy efficient and environmentally competent your property is, it is now a legal requirement to have an up to date energy performance certificate before you sell or rent your property. At Whitman and Co we provide it as part of our fee.

Do I need to be present for viewings?
No, we can hold a spare set of keys and we are pretty au fait with most alarms, locks and pets! Of course if you would like to be there that would be fine too.
Any other questions? Please call 020 8747 8800 and we will be very happy to help.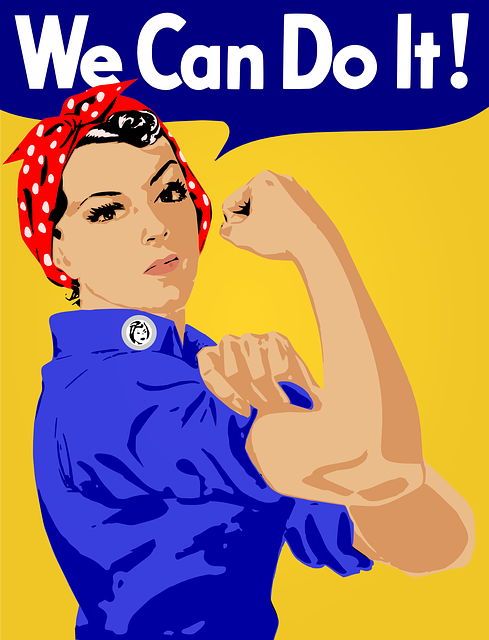 Published: 08/03/2018   Last Updated: 17/04/2018 11:47:06   Author: Jessica Chalmers    Tags:
International Women's Day
In light of International Women's Day we wanted to celebrate two talented, inspiring and fabulous local women: Olivia Horne and Alex Willis. Both ladies live and work in Chiswick and in doing so enrich our community:
Olivia Horne of Mamas Happy Place is a Happiness and Mindfulness Coach for Mums. Offering 1:1 coaching, group classes and workshops in W4. Olivia supports mums to bring more calm, confidence and compassion to the everyday chaos of family life. She also offers Relax Kids workshops and coaching, supporting parents to help their children with stress, anxiety and big feelings.
You've only got to be in Olivia's presence for a moment before you are consumed by her calming and positive aura. She truly has the ability to make you feel special and listened to. For all of us frazzled mummies out there Olivia really is the 'Queen De-frazzler'!
When I asked Olivia what she enjoyed about her work she replied; "I have the joy and privilege to work with brave, strong, determined women, who are looking for ways to embrace their new 'mother' identities, and seeking a more calm, balanced and joyful way to experience family life. I love helping them work out a new rhythm to fit the current chapter, and I love learning something new, humbling and inspiring from each of them, every time we meet." What a gem! Let Olivia bring some calm to your chaos.
www.oliviahorne.com
Olivia@oliviahorne.com
www.facebook/findingmamashappyplace
www.instagram.com/findingmamashappyplace
Alex Willis's journey to set up her doTERRA business began after searching for a natural alternative to the pills she was taking for an illness, as is so often the case these pills had negative side effects. When she discovered doTERRA she was amazed how successful the oils and supplements were for helping her and also saw amazing results with her families health. This was the drive that made Alex want to share the benefits of these oils with friends and family and so her doTERRA business was born.
It isn't solely the power of the oils that Alex is passionate about but also the fact that doTERRA source their oils indigenously, sustainably, and directly with small farmers working as a co-impact farming initiative. What's not to like?!
Alex offers 1:1 sessions, workshops and Corporate Wellbeing which as we all know is so important now with stress in the workplace. So if your husband is suffering from insomnia, your daughter is having bad dreams, your son can't shift a cold, your hormones are all over the place, your dog has a limp (ok made that last one up - although she probably could cure it!) the list goes on.. head to Alex and you will be bamboozled by her zesty enthusiasm, astounding knowledge and absolute desire to help you. Form an orderly queue…
www.mydoterra.com/alexandrawillis
alex.willis.doterra@gmail.com
www.facebook.com/readysteadydo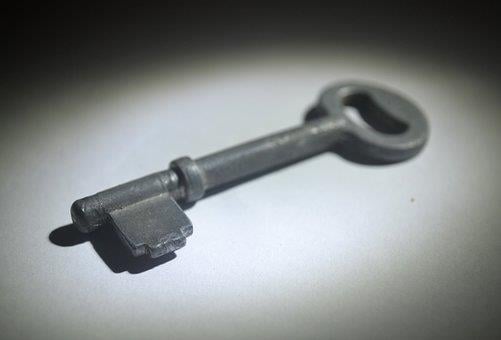 Published: 26/02/2018   Last Updated: 26/02/2018 21:16:15   Author: Jessica Chalmers    Tags:
Buyers Questions Answered
Are you in the market to buy a property? We've put our heads together and have collated and answered the most commonly asked questions by 'buyers' over the last 12 months:
What is the vendor's position?
This is a very simple but key question. A buyer's primary concern is how quickly they can move into the property. In the majority of cases people are moving up or down the property ladder and you would generally expect an onward chain. Of course the ideal buyer scenario is a chain free property.
Do I need a mortgage agreed in principal to make an offer?
No, although it is always beneficial for a broker or lender to have looked at your financial criteria but it isn't essential.
If I'm not under offer and want to make an offer will I be taken seriously?
It's always good to show your intention as a buyer but until you are under offer we wouldn't recommend a vendor accepting the offer. With this said, on the odd occasion a vendor may give the buyer a period of grace to go under offer.
Has the property market in Chiswick been impacted by Brexit?
Locally in Chiswick both sales and rentals have been significantly impacted by the uncertainty the vote has brought. Both markets have seen a decrease in value between 15-25%. However 2018 has started very positively for us so fingers crossed we're on the up!
Is now a good time to buy?
YES!! Chiswick always has a knack of turning when you least expect it. Take advantage of historically low interest rates, decrease in value and low competition compared with a rising market. Chiswick is a desirable, thriving community 25 minutes from Central London. Bricks and mortar are a solid investment.
Should I get a survey?

A survey is intended to be a detailed inspection of a property's condition and is very useful to help you avoid expensive surprises. There are different levels of surveys both in detail and price as outlined below. Depending on the property, a new build v's a house with subsidence our advice for which survey to choose would of course vary.
Mortgage valuation
: This is a simple valuation for the bank to satisfy the lender that the property is worth the figure the sale is agreed at. Any major visible issues will be flagged or a further survey report recommended. The surveyor will look at comparable sales within the area before finalising his report.
Condition report
: This is the most basic survey looking at condition, it's designed to complement the mortgage valuation. It provides 'traffic light' indications of the state of the property. Green means all fine, yellow there's cause for concern and red serious repairs are vital. It does not include advice or a valuation.
HomeBuyers Report
: This is a more detailed survey and also includes a valuation and an insurance reinstatement value (how much you would receive if the property were to burn down). However the survey isn't obtrusive so they wouldn't look behind furniture, lift floor boards or drill holes.
Building Survey
: These are expensive but worth it if you're buying a very old, unusual, listed or timber framed property. These are also good if you are going to be doing some serious building works. The surveyor would look in the attic, behind walls, between floors and above ceilings and provide advice on repairs, prices and timings. However, unless specified, it probably wouldn't include an insurance reinstatement value estimate or a market valuation.
Have there been any offers
?
This is a valid question. Obviously if a property has been on the market for a long time and not had any offers, is there a reason? If there have been offers, you can work out what's been rejected and potentially gauge the vendors expectations on the price they're looking for. A picture is constantly being built on each property and situations change during the process. As agents we're employed to get the best possible result for our clients (the vendors). It doesn't necessarily mean the highest offer should be accepted. Factors such as flexibility on timeframes, cash/mortgage ratio, chain details etc. all need to be considered.
Any other questions? Give us a call and we will be more than happy to answer them 020 8747 8800.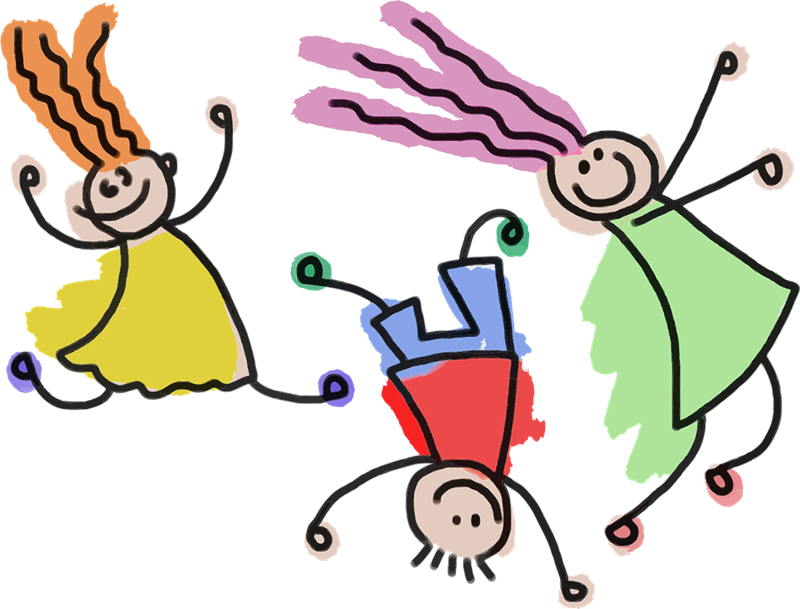 Published: 07/02/2018   Last Updated: 08/03/2018 07:19:52   Author: Jessica Chalmers    Tags:
Half Term Help!
Yikes half term is creeping up! How can we keep our little cherub's occupied next week?! Thankfully in Chiswick we are well placed with many activities to keep our little ones out of trouble..well maybe I should rephrase that..keep the little ones busy!

Here are our top 5 picks:

Hedgehog Activity Day
Thursday 15th - 11am-3pm
Head to Gunnersbury Triangle for free, fun, family friendly activities and learn all about hedgehogs. Whilst there take part in a hedgehog house building workshop (spaces for the workshop are limited so please email epooley@wildlondon.org.uk to book a place).
Location: Gunnersbury Triangle Nature Reserve, Bollo Lane, London, W4 5LW (opposite Chiswick Park Station)
www.wildlondon.org.uk

Mella Mella's Pottery
Get creative at Mella Mella's Pottery play cafe. Relax with a cuppa whilst the little ones paint pottery and enjoy the Kids Corner and garden.
Contact: 020 8995 6337 / info@mellamellas.co.uk
Location: 8 Essex Place, Chiswick, London, W4 5UT
www.mellamellas.co.uk

Rocks Lane Soft Play
Great new soft play in Chiswick! Let the children scramble in the soft play whilst you sit back and enjoy a coffee and slice of cake from the cafe. Even lunch is sorted with their onsite pizza oven!
Contact: 020 8994 1313
Location: Rocks Lane Multi Sports Centre, 60 Chiswick Common Road, London, W4 1RZ
www.rockslane.co.uk

Watermans Art Centre
Ok, so not strictly Chiswick but I couldn't leave it out! Watermans as always is on hand to help fill the half term days with the Bear and Butterfly show, a giant butterfly making workshop and the Woodland Discovery: a musical storytelling adventure. Grab your tickets now..
Contact: 020 8232 1019
Location: Watermans Art Centre, 40 High Street, Brentford, TW8 0DS
www.watermans.org.uk

Chiswick House and Grounds
If all else fails we always have the lovely Chiswick House with its den building, sand pit rummaging, dog watching, hot chocolate drinking joy!
Location: Chiswick House and Gardens, Burlington Lane, Chiswick, London, W4 2RP
www.chiswickhouseandgardens.org.uk
Published: 24/06/2014   Last Updated: 21/12/2016 17:06:41   Author: Katie    Tags:
Whitman & Co are delighted to sponsor Turnham Green Polytechnic Cricket Club. We felt it particularly poignant to sponsor the team as Gerry Chalmers headed up the Turnham Green Colts in the 1990's. Father of Chris in our sales team who also played for the team, he sadly passed away earlier in the year. They once pulled off a combined father and son caught and bowled! We are also delighted to be sponsoring the Shooting Star CHASE Charity, Belmont School Fete, Opera in the Gardens and West London Sinfonia.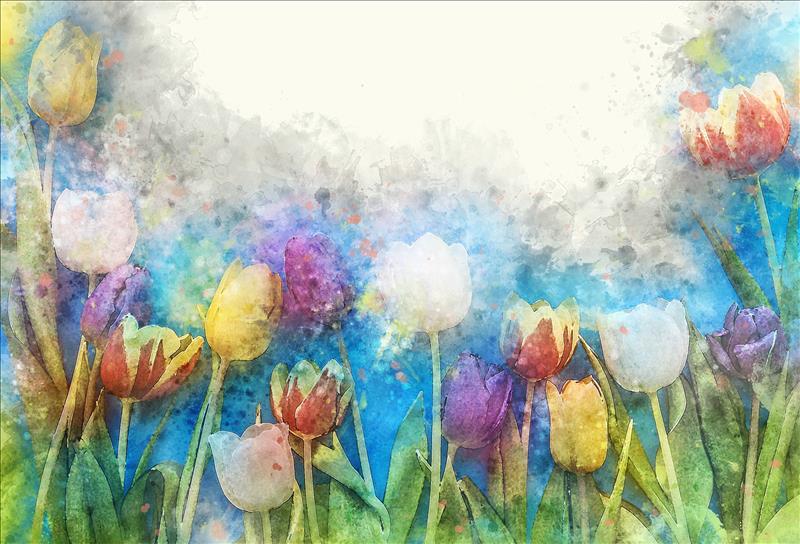 Last Updated: 22/05/2018 12:48:35   Author: Jessica Chalmers    Tags:
Are you thinking of moving to Chiswick and wondering what green space it has to offer? Wonder no more! Whether you are a dog walker, outside exerciser, playground endurer, afternoon tea taker - or all of the above we have a park for you! Here are a few of our favourites:
Gunnersbury Park
Gunnersbury Park offers something special for everyone; you can feel miles from the masses in the parkland or take part in the weekly Sunday 5km 'parkrun'. If nature is more your bag join the upcoming tree walk or simply brunch in the newly opened Benugo café, which is open daily from 8am-7pm.
www.visitgunnersbury.org
Google Map link
Chiswick House and Gardens
We are so lucky to have Chiswick House and Gardens on our doorstep with its 65 acres of gardens, the combination of formal gardens and woodland wilderness is a wonderland for dogs and folk alike! Throughout the year there are fun activities for all the family, past events have included open air cinema, opera and theatre performances, lantern festivals, a touring 'village green' circus and food festivals. Not to mention the historic talks and craft activities which happen throughout the year. So head down, let your dogs have a romp, your children rummage in the sand pit, and grab a delicious slice of homemade cake for yourself from the wholesome café.
chiswickhouseandgardens.org.uk
Google Map link
Dukes Meadows
Dukes Meadows is a riverside park purchased from the Duke of Devonshire in 1923. The park can cater to a diverse audience whatever your recreational needs. On a sunny day bring your children to the paddling pool and cool down with an ice cream from the snack kiosk. If the children tire of splashing next door is a fabulous adventure playground which was designed through the imaginations of the local children. The large meadow is great for letting your dog charge around off the lead or flying kites on a blustery day. On a Sunday between 10am-2pm head to the brilliant food market, a social enterprise set up by the wonderful Chiswick Community. The delectable market offers fabulous produce from around the country.
dukesmeadowstrust.org
Google Map link
Acton Green Common
If you are responsible for little ones you won't be a stranger to the playground and Chiswick has plenty on offer! Rather than list them all the mini Whitman's have decided upon their favourite: A short stroll from Turnham Green is Acton Common Playground – a paradise for children with its giant sand pit, obstacle course, space to play football and usual fun playground paraphernalia. If the swing pushers and roundabout spinners are in need of a little pep, Lavelli Bakery opposite is on hand with a flat white and bacon bap!
www.actongreen.org.uk
Google Map link
If Chiswick's wonderful green spaces have temped you that this could be the place to reside, please call our talented team on 020 8747 8800 and they will be very happy to help you further.
Show More Articles